Regret
---
Theme: Regret
Nominated by Bronwen Rees
I have had many regrets in my lifetime, but there are some which are more poignant than others.
"Regrets, I've had a few But then again, too few to mention I did what I had to do And saw it through without exemption". These are the words taken from "My Way". It has been sung by many famous singers over the years but perhaps most notably by Frank Sinatra. How I wish I could say those lyrics, but unfortunately I cannot. I have had many regrets in my lifetime, but there are some which are more poignant than others. As I write them down, I do not put them in order of importance, but when looking back over my life and think of regret, these were the ones that came to mind immediately. I regret not working hard enough for my exams both in year 11 and year 13. I was young and had distractions but that shouldn't be an excuse. I believe that had I got better grades I would have had more choice about my future career. When I think of my 16-year-old self, I think of my friend who used to be a careers teacher. He would try his best to encourage his pupils to work hard for their exams, so they could have many career options to choose from when they left school. Of course, there were always some that didn't listen and as a result, one of these pupils ended up working in a famous fast-food restaurant. After a couple of years, this pupil was disheartened with the way his life was turning out, he went back to the school where he spoke to the aforesaid careers teacher and told him that he wished he had listened to the teacher's advice. The boy, now man, also offered to speak to the pupils who were about to take their exams, he wanted to tell them of his experience with the hope to inspire change. The careers teacher thanked him warmly but said that even if he did do that, there would always be some pupils who thought they knew better. To which the ex-pupil replied, "I know". I regret not leaving my alcoholic and sometimes abusive partner when I should have. This has haunted me for a long time because I now realise the damage that was done to my children, and to some extent the damage still being done, even they are grown up and have lives of their own. I thought I was strong in keeping the family together through difficult times but I have come to recognise that in fact, I was weak in not leaving.
---
However, would I be where I am today if I had taken a different path?
I regret not staying at home with my children when they were young because I did not want to not be left behind in my career. Children are very precious and so is the time you have with them. They are only young once and they grow too fast. Before you know they have left home and are making lives for themselves. I am very proud of my children and what they have achieved. But with each of them, I have my regrets. With my eldest, I should have made my opinion stronger with the choice of his schooling. He would then hopefully not of had the problems he had later life. With the second I wish I had given her more time especially when she was at school, I would then perhaps been more aware of how unhappy she was while there. Finally, with the third I regret that I am not the mother she would want me to be. However, would I be where I am today if I had taken a different path? Who knows? I believe I have been fortunate in many ways, least of all having three wonderful children. I have a lovely home, I have no financial worries and I have some very good friends. Finally, I share some new words. I am not a great fan of social media, but occasionally I read something that I think —yes here's something in which I can relate. Others may disagree with this sentiment, but for me, this was one of those 'yes' moments: "The past should be left in the past or it can steal your future. Live life for what tomorrow can bring and not for what yesterday has taken away. Every day is a gift."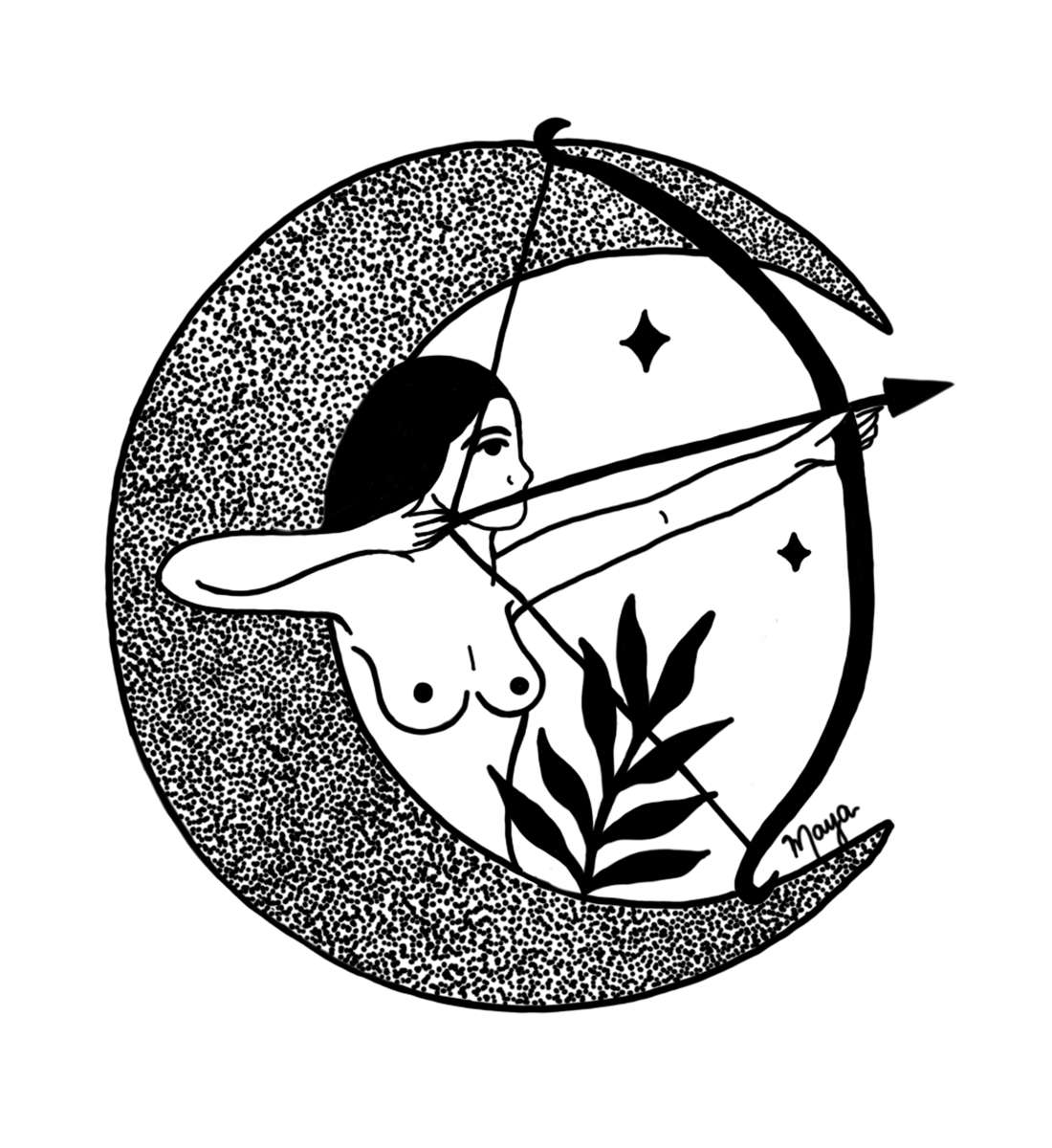 This woman wanted to stay anonymous, at Artemis we respect that request. Her words are pertinent and true and we admire her for sharing them.
Nominate.
The purpose of Artemis is to increase the range and diversity of stories shared and written by women. Therefore, Artemis has one rule, nominate! To write for us you must either nominate someone or have been nominated, so if know you a woman who has a great story to share, fill in the details below!