Single and bi
---
Theme: Loneliness
Nominated by Alex Taylor
My heart goes out to all of you. You are deserving of platonic love.
This is a poem I have been processing for the last couple of years. While growing up I became aware that I was attracted to women as well as men but because of my conservative background I was too ashamed to admit this, even to myself. People assume that you are straight when you date men and I assumed that remaining in the closet would not affect my life. However, after a traumatic breakup, it became painfully obvious that denying my sexuality had a huge impact on my ability to fully engage with friendships and until I learned to embrace and understand that aspect of myself, I was extremely lonely. This poem is very different from my usual upbeat style of writing but I am hoping that the message is useful to anyone going through a similar experience. My heart goes out to all of you. You are deserving of platonic love. And when you cannot escape a cuddle / leave space for the 12 Apostles it is impossible to be queer if you never officially touch another boob you wouldn't want her to feel uncomfortable so spread that friendship thin like 1939 butter rations Single and reluctantly bisexual and beginning to believe that life is a lot less lonely in emotionally abusive relationships step 1.find a boyfriend who purchases endorphins by punching craters in rental property drywalls step 2.hide behind his additional y chromosome Plan b. when mum hasn't answered your phone calls take the bus and let the 095 passengers be your companionship naturopathy / drink up like after school care Raro (aka yellow water) Plan c. make friends with men / take a night course on how to laugh without giggling / change your postcode if he wishes you sweet dreams Plan d. make a list of all the movies in which the animal dies / enjoy free passes to ugly cry yourself to sleep at night Plan e. maybe consider possibly admitting to your sexuality maybe attend some pride events maybe cancel the Nigerian Airbnb If you never come out It will find a way to fuck you up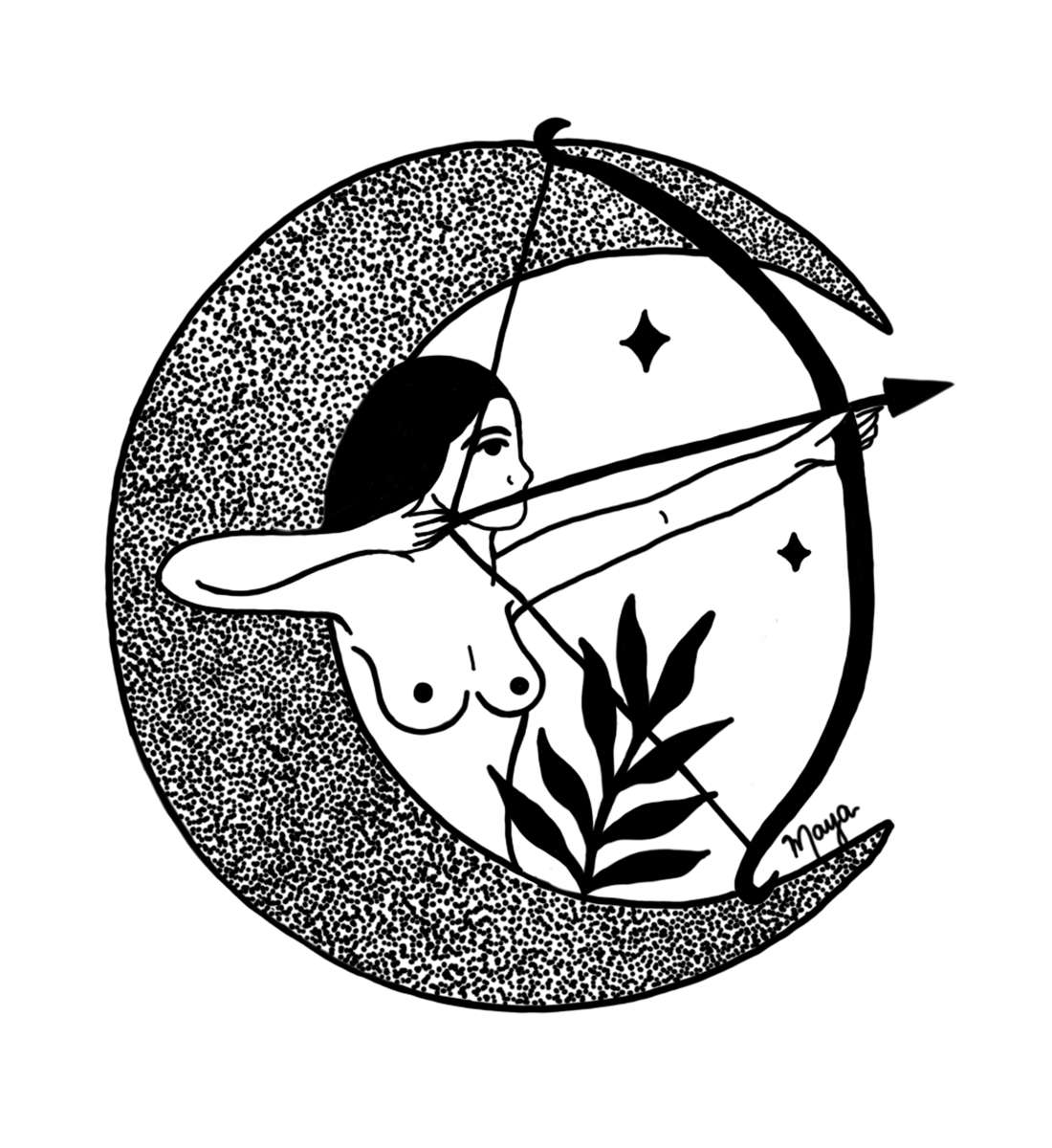 Formerly a Mechanical Engineer, Rose Northey is a full time comedy poet and illustrator. She works from home in Wellington, New Zealand. She has performed for TEDxAuckland, Auckland's comedy club, is the 2019 Going West Poetry Slam winner and is a National Poetry Slam finalist. Most of her visual art commissions involve illustrating other people's personal jokes and she has also fallen into a bizarre niche of drawing her clients' mothers/brothers/partners/kidney donors as native birds. You can check out her Instagram and Facebook using @whenpoetsattack
Nominate.
The purpose of Artemis is to increase the range and diversity of stories shared and written by women. Therefore, Artemis has one rule, nominate! To write for us you must either nominate someone or have been nominated, so if know you a woman who has a great story to share, fill in the details below!